Fall is here! In our neck of the woods, the trees are ablaze with vibrant leaves, our furnaces are humming again, and we're making plans to tip back some cider at the local cider mill. We look forward to this time of the year for a variety of reasons—one being that we finally have an excuse to break out our favorite seasonal read-alouds!
Narrowing down our favorite books to a list of five was difficult, but here they are in no particular order.
5 "Falltacular" Read-Alouds for Children!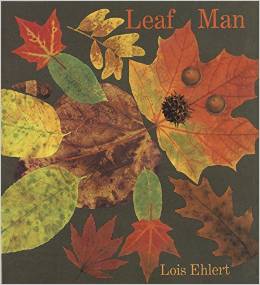 Leaf Man
For those of you unfamiliar with Lois Ehlert, she is an author and artist who works in collage-style, using found objects to tell her stories. Ehlert continues this tradition in this "falltacular" children's book, using real leaves to tell the story of—you guessed it—the Leaf Man.
As the refrain suggests, "A Leaf Man's got to go where the wind blows," so readers should expect to follow this leafy protagonist on his wind-blown romp through the beautiful, changing countryside.
If you fall in love with Ehlert like we did, check out another of her seasonal read-alouds called Nuts to You!
Fletcher and the Falling Leaves
When the leaves turn color and begin to fall from his favorite tree, Fletcher worries that something terrible has happened.
In spite of his mother's reassurance that the tree is simply changing with the seasons, Fletcher does his best to "save" his tree from losing its leaves. Cute, cute, cute…and students always love the surprise Fletcher finds once winter arrives.



How Big Could Your Pumpkin Grow?
Most of us have seen really big pumpkins, but you probably haven't seen any as big as those that award-winning artist Wendell Minor shows us in How Big Could Your Pumpkin Grow?
If you've ever wondered what American landmarks like the Capitol dome, Mount Rushmore, the Brooklyn Bridge, and the Grand Canyon would look like if they were bedecked in pumpkins, Wendell Minor will show you!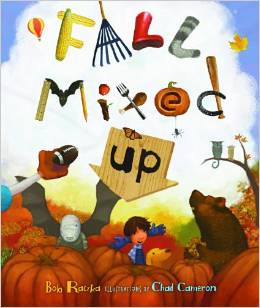 Fall Mixed Up
In Fall Mixed Up, we meet one very confused young man. For some reason, he thinks September is "Septober" and October is "Octember." Not only is he confused, so are the seasons! Apples turn orange. Pumpkins turn red. Squirrels even fly south! Students will love getting wild and wacky with this read-aloud.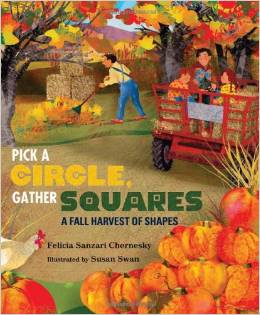 Pick a Circle, Gather Squares: A Fall Harvest of Shapes
This book not only scratches your seasonal itch, but teaches students about shapes at the same time!
Take a family trip to the pumpkin patch. Jump on a hayride, pick a pumpkin, and name all of the shapes you find in the fall scenery.