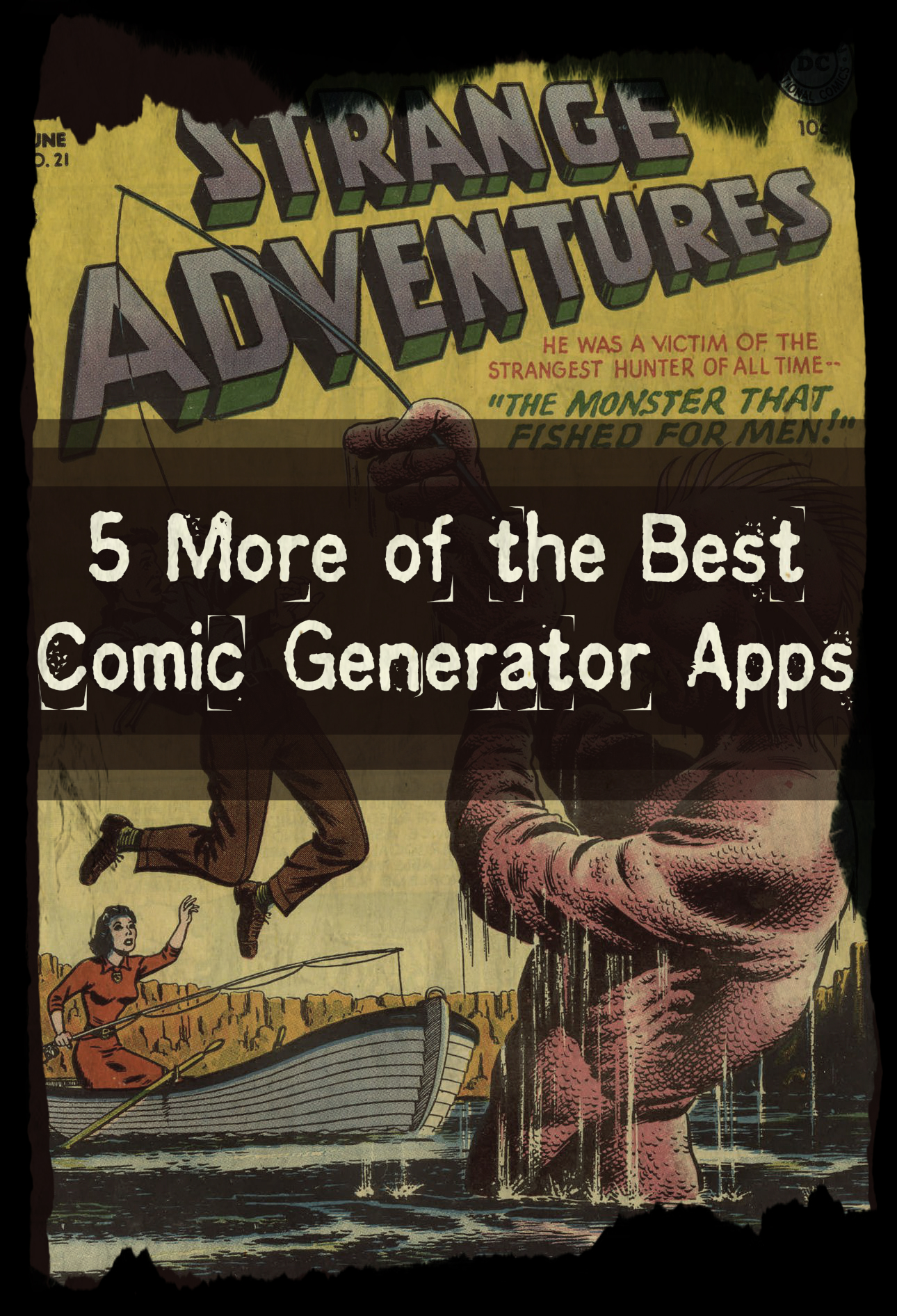 It's been a while since I looked to see if any new comic book generator apps have popped up in the last few months, so this morning I did a little research. Here are five new comic book generators I'd never seen before.
Make Beliefs Comix (free) gives users a choice of over 60 objects and backgrounds, not to mention 37 human and animal characters including a werewolf, vampire, and a myriad of animals. The fact that you can write your dialogue in English, Spanish, French, Italian, German, Latin or Portuguese will also appeal to foreign language teachers.
Marvel (free) gives users the option of creating a 1 to 3 page panel strip or, if they're ambitious, a 1 to 22 page comic book where they control the sound effects, characters, thought bubbles and dialogue. Once they're done, they can save to the desktop or print.
Strip Generator (Free) is a sleek little web application that helps users create black and white comic strips. No sign-up is required to use the site—we also enjoy entering the design contests hosted on the site.
Lego City (free) is a free web application that allows you to create, you guessed it, LEGO-style comic strips. Choose your layout, select your characters, and drag and drop your comic heroes into place. When you're satisfied with your work, you can either save it online or download it to your hard drive.
Strip Designer ($2.99) is a comic book generator you can use on your mobile device. Unlike most generators, Strip Designer allows you to
insert your own photos from your camera, photo album, or Facebook account. You can apply filters, paint on the photos, or even draw your own sketches from scratch.

Photo credit: Marxchivist / Foter / Creative Commons Attribution 2.0 Generic (CC BY 2.0)