Computers are no longer luxury items. Students and educators depend on them to communicate with one another, complete assignments and stay informed. While many of our students have access to a home computer, a 2011 report by the U.S. Department of Commerce suggests that fewer students have access to this technology than we may think. According to the report:
23 percent of American homes did not own a computer in 2010
46 percent of homes with incomes under $25,000 do not own a computer or have Internet access
We believe that all students should have access to a home computer—and so do the online communities and nonprofit organizations we've listed below!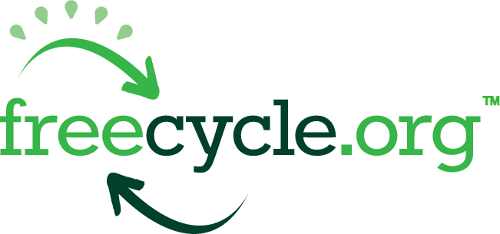 FreeCycle is sort of like Craigslist, but as the name suggests, everything you find listed is free. You'll have to do a little footwork, but we've been pleasantly surprised by the generosity of Freecyclers who have responded to our requests for free computers.

PCs for People
For the past fifteen years, PCs for People has refurbished and repaired thousands of computers for those in need. This organization has locations in four different cities—St. Paul, Mankato, Grand Rapids, and International Falls—and each distributes computers differently, so be sure to click on each location for details.
Older systems are free, but if you are able to give a small donation, PCs for People will upgrade your system:
0-$29 = 8-10 year old desktop computer - suitable for basic use, like solitaire and light job searching
$30-$49 = 5-7 year old PC - Windows 7, suitable for most home uses
$50 = 3-5 Year old PC – Windows 7 suitable for most home uses including school work, internet and recreation
The St. Paul office has additional pricing for laptop computers.
Reach out to your local businesses
When I was in high school, my biology teacher wanted to start a one-for-one program where every desk in his classroom was computer equipped. It was a private school with limited funding, so instead of appealing to the principal (or the parents), he reached out to as many local businesses as he could to see if they had any spare computers they'd like to donate. The response was overwhelmingly positive. In fact, one telemarketing company ended up donating 50 computers (along with hardware accessories like monitors, printers and keyboards). The only thing he had to do was enlist a helper (me) to carry the computers down a few flights of stairs. Not a bad deal, huh?

To receive refurbished computers from World Computer Exchange, your school will have to become a "partner." This sounds much more intimidating than it is. All you have to do is complete their three-part application process.

InterConnection.org offers refurbished laptops for only $99. Desktop computers are also available at a discounted rate.
To receive a discounted computer, you must show yearly earnings are less than $23,000 or show an EBT card or prove you receive Medicaid, SSI, TANF, GA-U, DSHS support, free or reduced school lunches or a nonprofit EIN number.

Computers for Classrooms cannot afford to give away computers for free, but keep their rates as low as they possibly can. To view their current price sheet, click here.