Over the past couple of years, I've been slowly building a collection of zombie-themed Halloween lesson plans. Halloween is only a couple days away and I couldn't think of a more appropriate time to gather the goods and share them with you!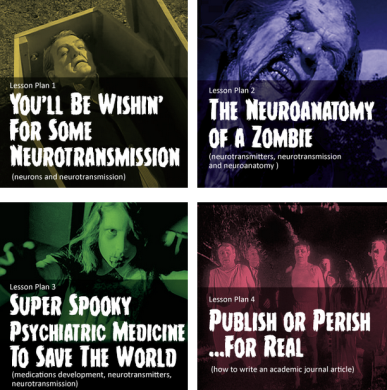 4 Zombie-Themed Lessons from PBS
These lessons, which you'll find on the PBS website, ask students to compare the "normal" brain to a "zombie" brain. While you could use these lessons as "stand-alones," each one follows an accompanying plot line where the world is fighting a zombie apocalypse and the best and the brightest young people are being trained as neuroscientists. The hope is that, with the proper training, students will be able to cure the zombie epidemic and save the world.
To browse these four lesson plans, click here.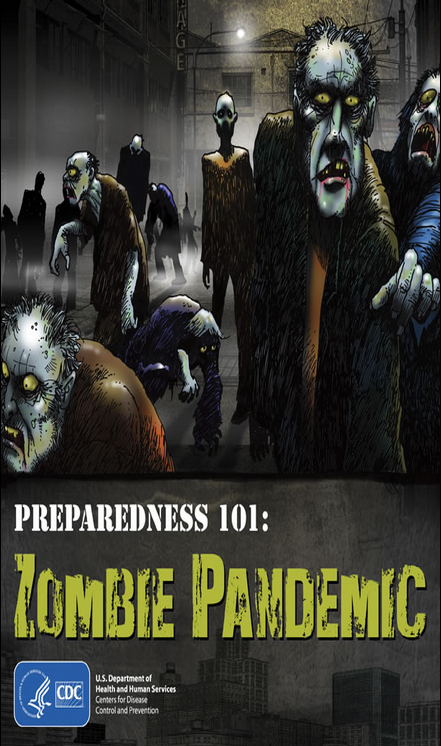 Prepare for the Zombie Pandemic
This is a three-part lesson created by one of our Edmodo buddies, Mrs. Stauffenecker.
If you are skeptical about the academic merits of this particular unit, rest easy: Everything aligns with Common Core Standards.
Step 1
Before your students create their own preparedness plan, they're going to need to do a little research. A good place to start is with the Center for Disease Control's (CDC) Zombie Pandemic Preparedness 101... This is written in an easily-digestible comic book format, so you're students are sure to devour it (pardon the puns).


Step 2
Next, you might show them Tips for Surviving the Zombie Apocalypse with P. Allen Smith.
Step 3
To get your students talking, try using Mrs. Stauffenecker's Power Point presentation. This asks students to think about the nature of fear and teaches them about the different types of zombies they may encounter. To download the presentation, click here.
Step 4
OK, you've read the CDC manual, considered P. Allen Smith's tips for surviving the zombie apocalypse, and had a discussion about the Power Point presentation. Now you're ready to go over the specifics of the assignment. To download the rubric, click here.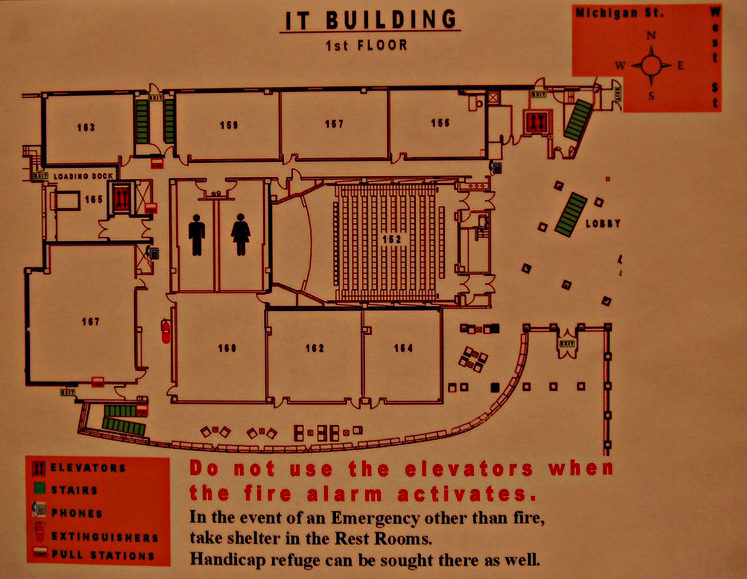 Prepare Your Zombie-Escape Plan
If your school is following the rules, you should have a building blueprint or escape route posted throughout the building.

Grab one of these floor plans and photocopy it. You'll need it for George Chilton's zombie-themed lesson plan.
You can find the lesson plan by clicking here.